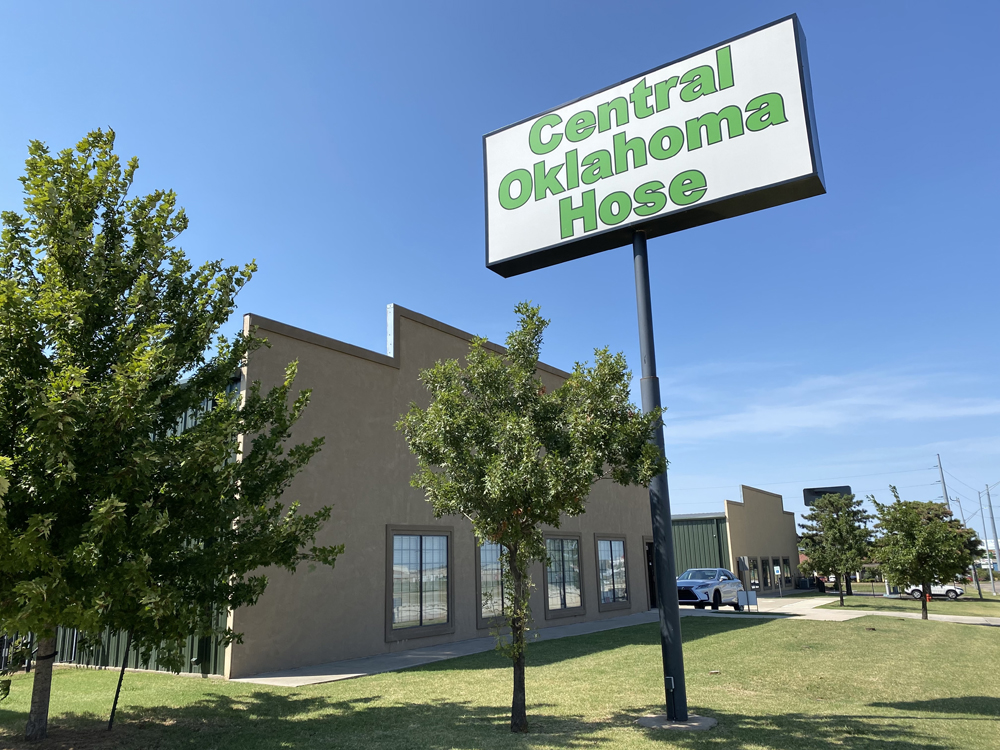 Although as a company, Central Oklahoma Hose began in 2012 the origins of its idea began several years ago. As the owner, I began my career in the hose industry in Oklahoma in 1984. I began as a receptionist for my father's hose company while I was a senior in high school. At the time I was just thinking of a part time job that I thought would be a breeze until I graduated. My career began as a receptionist. In this position I quickly realized how much I enjoyed interacting with customers. I then went into inside sales, which really showed me how much I enjoy interacting with customers and helping them find hose products to meet their needs. I moved to purchasing (which I really liked as well) and eventually into outside sales. This progression made it possible to really learn and strengthen my knowledge base of the products. Going on site, to visit customers and see the applications firsthand was extremely important to learning and to this day remains my most favorite aspect of what I do.
In the new chapter of my career, Central Oklahoma Hose is born. I have been blessed to take these many years of experience and turn them into a business that I hope is valuable to the Oklahoma community.
A great additional part of this next step is that I am able to share this venture with my awesome husband and true partner in life of many years. It has been a great adventure owning and operating Central Oklahoma Hose. I believe every experience in my many years in this field has given me a truly rich perspective of what it means to serve a community. We hope you will see a real difference when you call or come by our facility or when we are fortunate enough to be in your facility that we genuinely enjoy what we do, meeting and helping people.
There are a lot of choices a person has when it comes to their hose solutions in Oklahoma. At Central Oklahoma Hose the entire team is eager to help solve your hose problems in a way that hopefully leaves you with additional and useful knowledge. We can put a hose product in your hand that will work, as many companies can.
When you have your product we hope that you also have a better understanding of the application as well as a strong confidence in the people that helped you. We maintain continuous technical training for our entire team. Each team member is required to go through, test, and pass the NAHAD Hose and Safety Guidelines for hose and fitting specification and assembly training of the products we provide. It is our goal and passion that you have a completely positive experience here at Central Oklahoma Hose.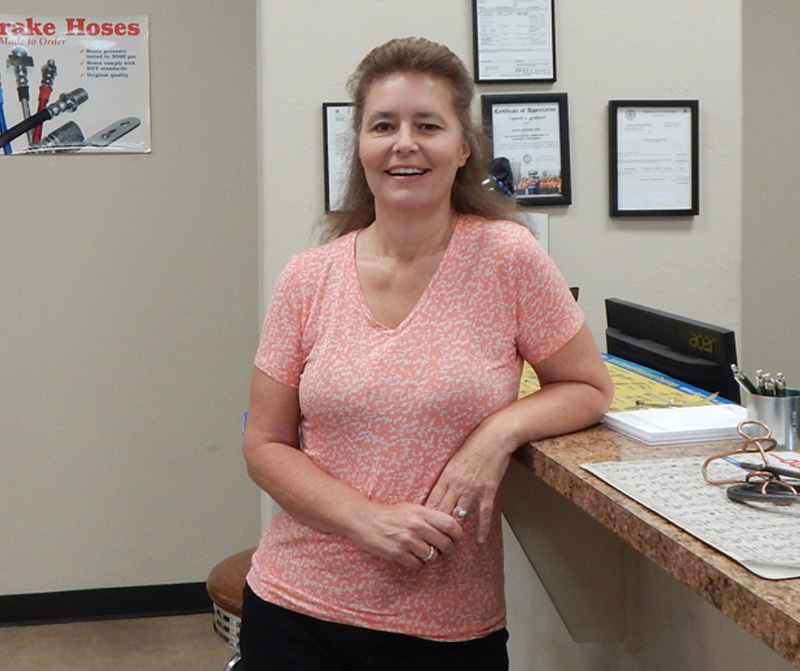 Sherri Williamson
Sherri has been in the hose and fitting industry since 1984 and loves meeting new people.  She and her husband/partner Robert married in 1989.  They live southwest of Norman on 90 acres and really enjoy nature and outdoors.  She is a true cat lover but loves all animals.  She has two daughters and five grandchildren that she loves dearly.  In her spare time (if she has any) she likes to cook for people and enjoys cake decorating.  She is also a very avid reader.
E-mail: [email protected]
Phone: (405) 604-3300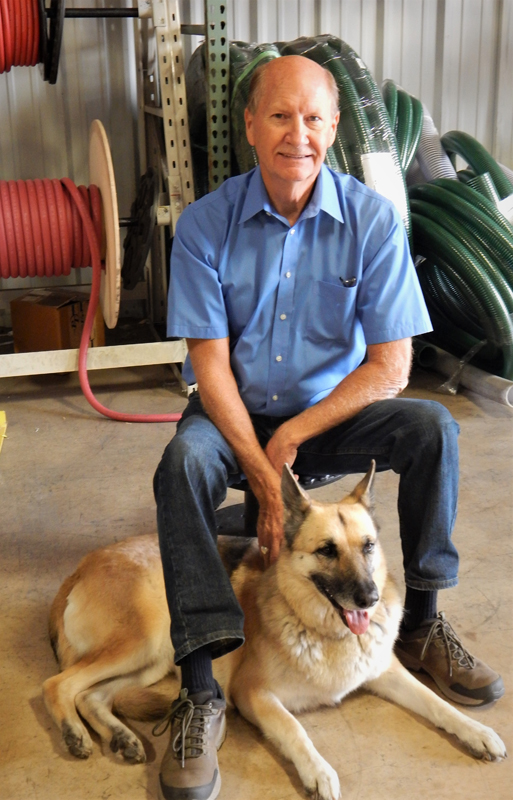 Robert Williamson
Robert retired after 25 years with the US Postal Service in 2012.  In his early career, Robert was a supervisor in stainless steel foundry here in Oklahoma City and then an equipment manager for Double Eagle Lubricants.  His vast knowledge of production equipment and operation is serving him well as he has added outside salesman to his list of career opportunities.  Robert enjoys bass fishing on Oklahoma lakes.  He also loves being a father and grandfather.  The five grandchildren he and Sherri have really make their life fun.
E-mail: [email protected]
Phone: (405) 604-3300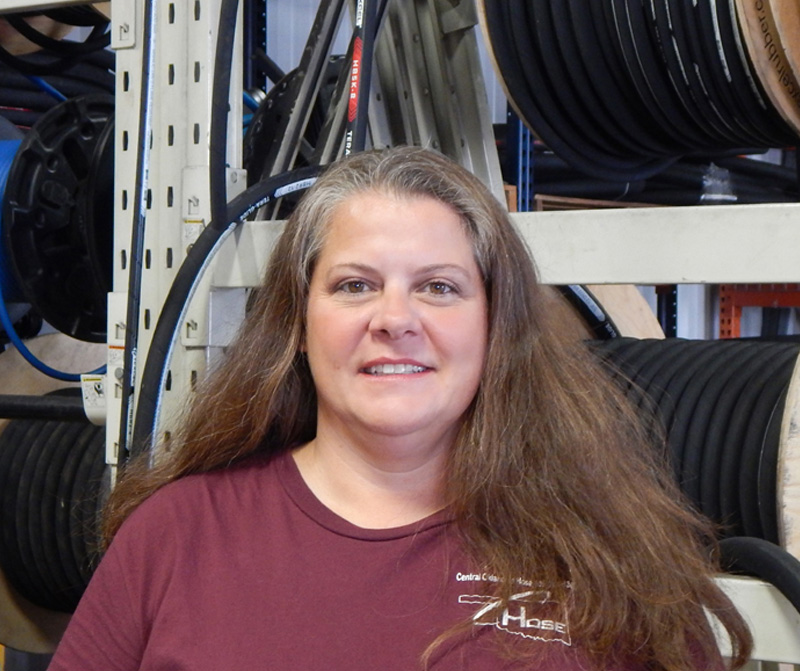 Christine Ausborn
Christine has worked with Sherri since 2006.  She started in metal fabrication with a local company. She received her surgical tech certificate in Oklahoma several years ago but was disappointed with the opportunities in Oklahoma City for this.  In 2006 she came to work for Sherri in the hose and fitting industry.  She is the mother of two daughters.  She is very organized and detail driven person in everything she does.  She has a passion for discovering the out-of-the-ordinary ways to solve our customer's needs. In her spare time, she enjoys Disc golf and camping.
E-mail: [email protected]
Phone: (405) 604-3300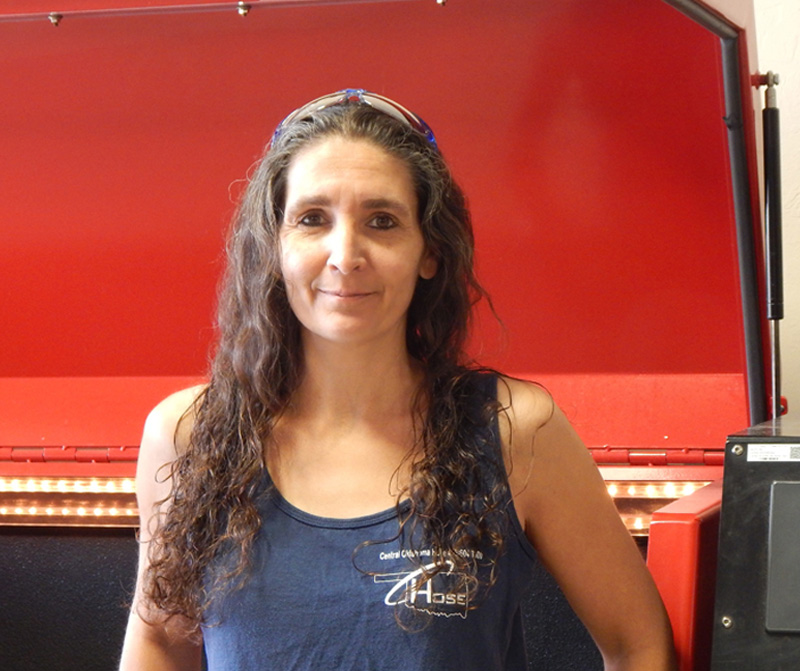 Shelley Davidson
Shelley joined our team in 2014 as a hose tech/fabricator.  She is new to this industry and enjoys learning all about hose products.  She is the mother of two adult children and one rambunctious school age son.  Shelley is a process oriented, person and strives for perfection in everything she does.  When not making hoses, she enjoys spending time with her kids and family. She also enjoys gardening and is a big animal lover.  Shelley and Christine have been best friends since elementary school.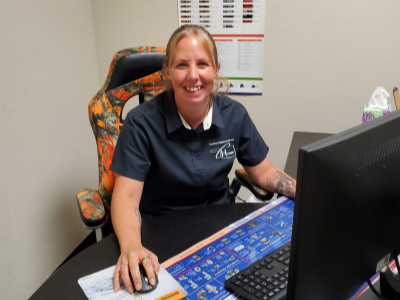 Alicia is newest member of our team. She has joined our team as a Field Sales Representative after a long career in the Restaurant management business. Alicia spent 8 years in the Army/Army Reserves and is a mother to 4 boys who she cherishes more than anything. She enjoys meeting new people and being outdoors. When she is not in the field, Alicia loves to spend her time having get-togethers with family and close friends, going for motorcycle rides with her husband and diving into a good book.